Once you get your easy-to-use keyless entry system installed you may just want to use your new space a little unconventionally. With just a quick and simple code entry on your brand new keypad, you will be able to access your garage from the driveway and this could open up a whole realm of possibilities. Why not plan a party in your garage for this summer? With a little innovation and a few invitations- presented to favorite neighbors- you've already got it started!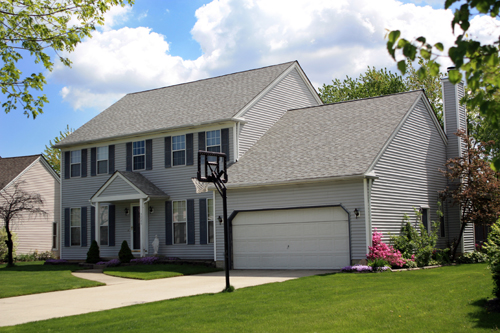 A Dimmer View
The usual stark, bright lighting in your garage just won't do for proper ambience, so plan to place a few fun lamps here and there in strategic spots. You can also get those Christmas lights, out again (white would be best) and string them up around the inside of the garage for added lighting.
Then, with the car parked on the street, you can place a long table in the garage. Add a colorful or tropical tablecloth and plan some safe candlelight, and you can create a setting for either an appetizer buffet or a sit down meal by placing the food on another table nearby. Be sure to have lots of lawn chairs, etc. around as well, for the big night and plan a little night music to set the right mood.
Perhaps the most important consideration is to keep it simple and easy, especially when it comes to the food. Burgers, hot dogs, pizza, salads, wraps, or even cold chicken are all great food ideas. Your guests just want to enjoy without getting involved in anything complicated. You could even go pot luck! And be sure to have plenty of ice and a simple variety of cold drinks. Whatever your personal touch to add to the atmosphere, the night promises to be memorable.
Celebrate the Safety
Celebrate the added security you will experience with your new keyless entry system. It is the proven safer method for residents, as well as young, school age children to access their homes. No more hidden keys that could get found by the wrong person and no more lost keys- or the possibility of keys being found by someone else. A keyless entry system will make a big difference in yours and your family's safety. Noteworthy is the great news that these systems are mostly equipped with a battery back-up.
Another improved safety feature is rolling codes or the new fingerprint access to stop would-be hackers. In addition, it is now possible to connect your garage door access with your home alarm system for a further layer of protection.
All the more reason to be the first on your block to celebrate your new great space with an outdoor party this summer!