garage doorWhen it comes to garage doors replacement, consumers have many questions. Some questions are related to the door itself. However, there are tons of questions to be asked about repairs, adjustments, parts, openers, brands, and many others as well. Below are the answers to some of the most common questions asked by potential and current door owners.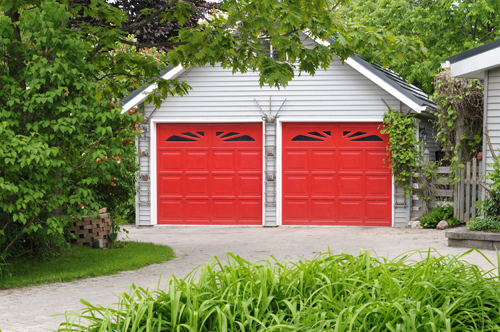 Can I Paint My Door?
Whether your door is wood, steel, or fiberglass it can definitely be painted. A new paint job will bring a sense of newness to your door as well as compliment the décor of your home. If you are considering such a project, use a quality latex paint because they'll last for a considerable amount of time. Garage door repair companies in Kennesaw recommend avoiding oil-based paints because they will eventually bubble and peel.
How Do I Recognize an Unbalanced Garage Door?
Your door should move with ease. While it is completely closed, pull the manual release cord to detach it from the opener. Attempt to raise the door with one hand. If it is on track it should lift with no resistance whatsoever. There are systems in place to offset the weight of the door such as the horsepower of the opener's drive as well as the overhead door springs. If it is difficult to open with one hand, your door is probably unbalanced.
Why is it Good to Get an Aluminum Door?
Aluminum garage doors definitely have their advantages. First of all, they are very light weight so that's easy on the mechanisms which mean less maintenance. As a result, these doors last longer. Another benefit is that when the door is completely done and all worn out, it is recyclable which is good for the environment.
What Do I Need After Installation?
After your garage door installation is complete, it is important that you familiarize yourself with the product, components, and safety precautions. Your owner's manual is a good resource to refer to regarding information on your door, opener, and components.